Did you know...
... adding a hanging art mobile to your room boosts your tranquility with its calming and beautiful zen-like movement. We all need some extra calm and joy these days.
"I believe that art should be accessible to all. That's why the Atomic Mobiles Collection offers a range of sizes, colors, and designs to suit every taste and budget. Whether you prefer a statement piece that commands attention or a subtle accent that adds a touch of whimsy, you'll find the perfect mobile to match your style." -- Debbie founder/owner
Ordering is as easy as 1-2-3
1. Choose your style 2. Choose your color(s) and size 3. Place your order securely here online, or call your order in by phone at (323) 640-0003.
I offer free expert consultation and Photoshop mockups of your room to assist you in visualization and selecting the perfect art and colors for your space. Need help? Contact me anytime for assistance.

SATISFACTION GUARANTEED
You will love your Atomic Mobiles art piece, and if you don't, simply return it for a full refund. What's more, each piece comes with a Lifetime Warranty. So you can purchase with the utmost confidence.
2023 MCM Mobiles Collection
High quality kinetic art featuring classic mid century modern styling. Designed and made to order in Los Angeles, California.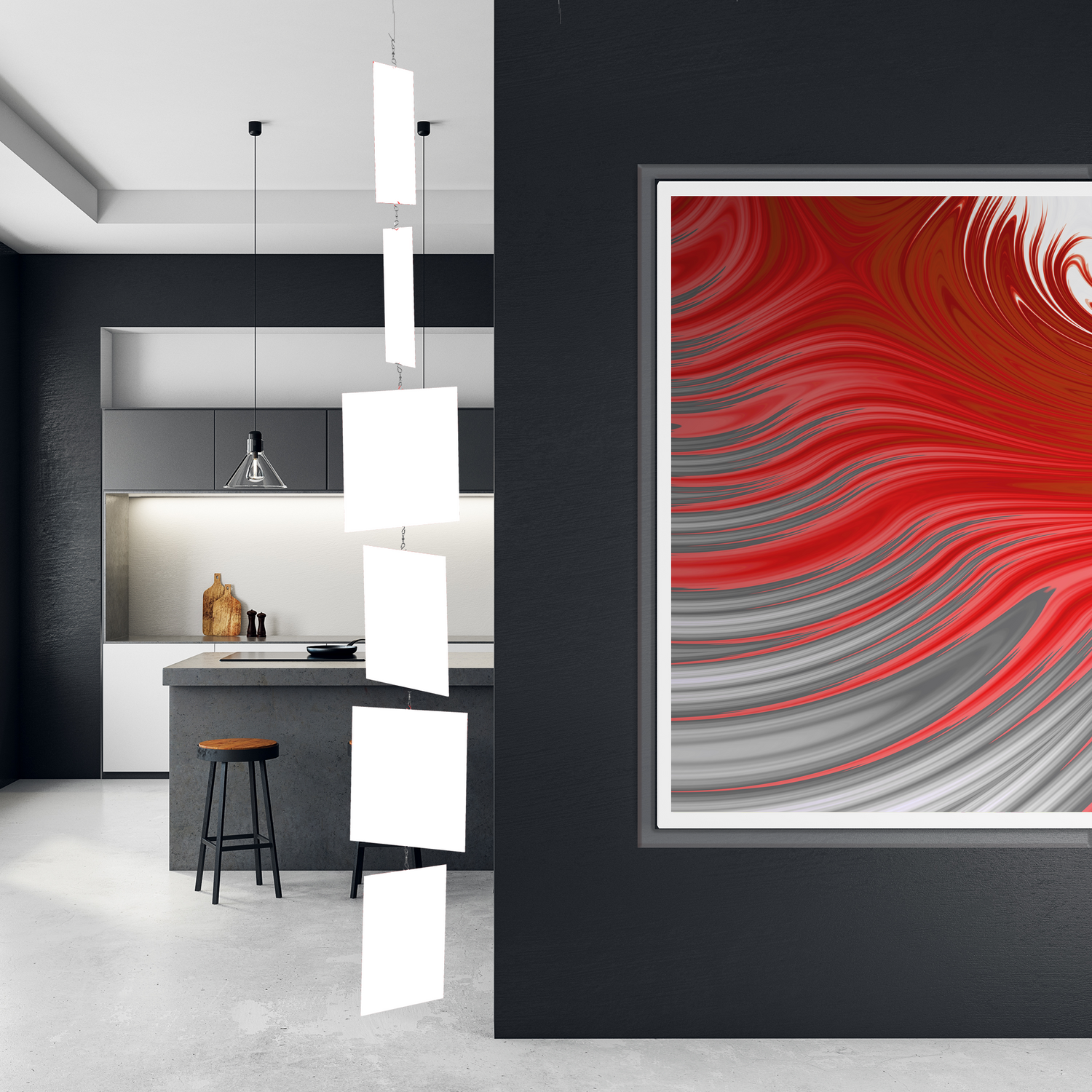 Modular Mobiles
Sultry. Elegant. Modern.Exquisite minimalist mobiles and room dividers with 360° swivel. MODCAST features innovative modular design for smooth planning, straight-forward installation, and stunning good looks.

Out with the old and in with the new breed of kinetic art designed for the 21st century. Exclusively from Atomic Mobiles.
SHOP MODULAR MOBILES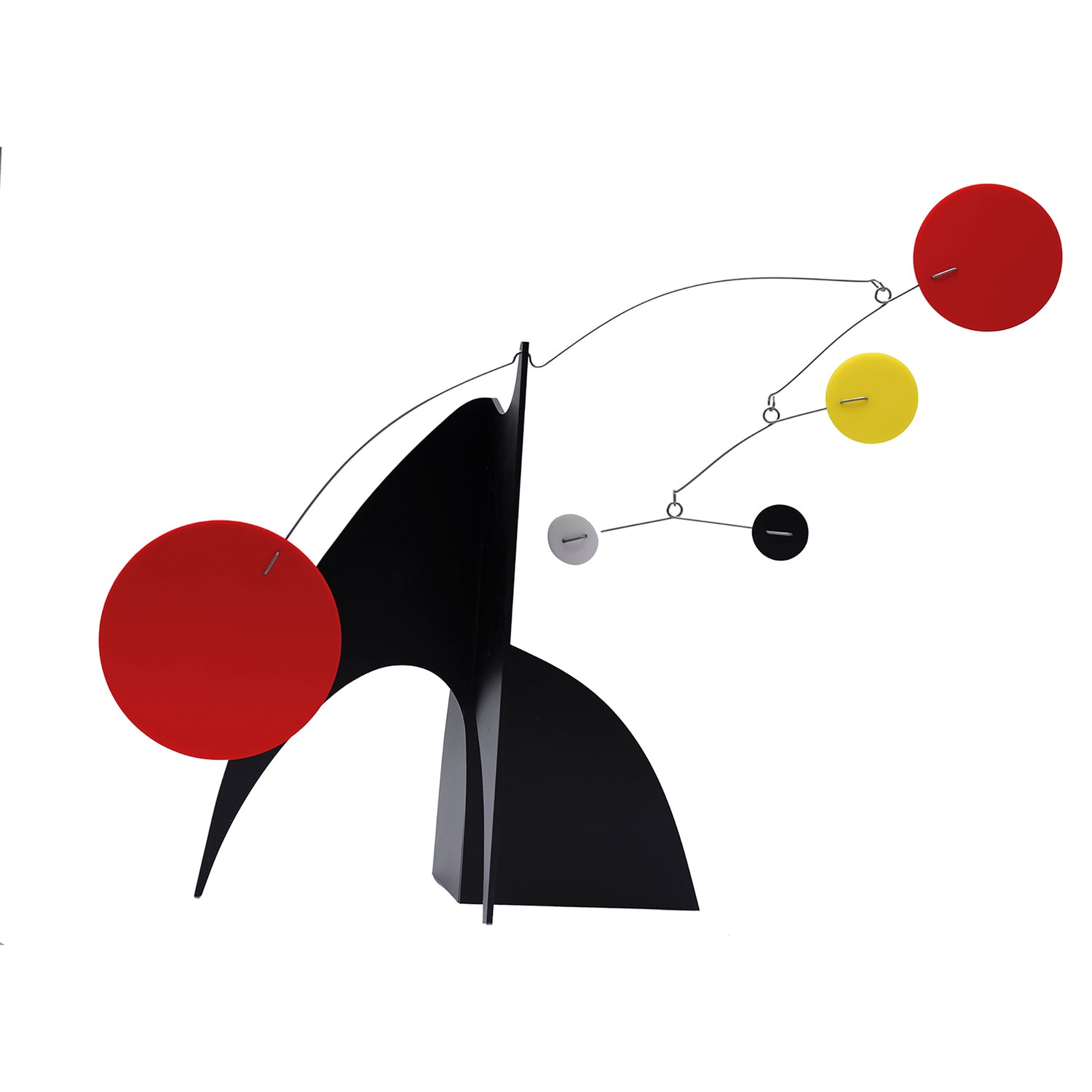 Art Stabiles
Display an Atomic Mobiles art stabile and your coffee table will come alive with style and color.
Nothing to hang! Display on your countertop, shelf, coffee table, or any flat indoor surface for instant modern style.
Choose from designer colorways or choose your own. Either way you are assured a winning look that will get envious compliments.
SHOP STABILES
Space Age Lamps
These lamps take you back in time when things were groovy and fun.
Throw out any old thoughts you might have about what a lamp should look like. Sure, these art lamps are at home with supergraphics and shag rugs, but they also look F.A.B. in more traditional home decor.
So don't let the fun pass you by, step through the time portal and get this retro party started! 
SHOP SPACE AGE LAMPS
People are talking about Atomic Mobiles
Debra's work

has been commissioned for Benjamin Moore, Kate Spade, Alice + Olivia, Ralph Lauren, and featured in Atomic Ranch Magazine, Modernism Week, and shipped to clients worldwide.

What can she make for you?

⭐️⭐️⭐️⭐️⭐️

"Debra Ann was amazing! Debra created a custom order for me and I couldn't be happier. Debra answered all my questions in a timely manner and accommodated all my needs. The mobiles are very nicely done with great precision and quality. They exceeded my expectations and I would highly recommend Atomic Mobiles. Thank you!" - John

⭐️⭐️⭐️⭐️⭐️

"This Seller is wonderful to work with! This is my second Mobile I am purchasing. The quality of the materials are the best. So happy with them!" -- Denise

⭐️⭐️⭐️⭐️⭐️

"I LOVE IT!! Thank you for offering an amazing design item that makes a huge impact at an affordable price!" - Lori R.

⭐️⭐️⭐️⭐️⭐️

"OMGEEEE! I'm so in love with my iridescent stabile!! It's even prettier in person. It was so well packaged and super quick and easy to put together. it's just magical!!" - Amy

⭐️⭐️⭐️⭐️⭐️

"Very wonderful composition and excellent technical execution in the making of. Artist was quick to ship and it was expertly packaged. Very positive overall experience." - Michael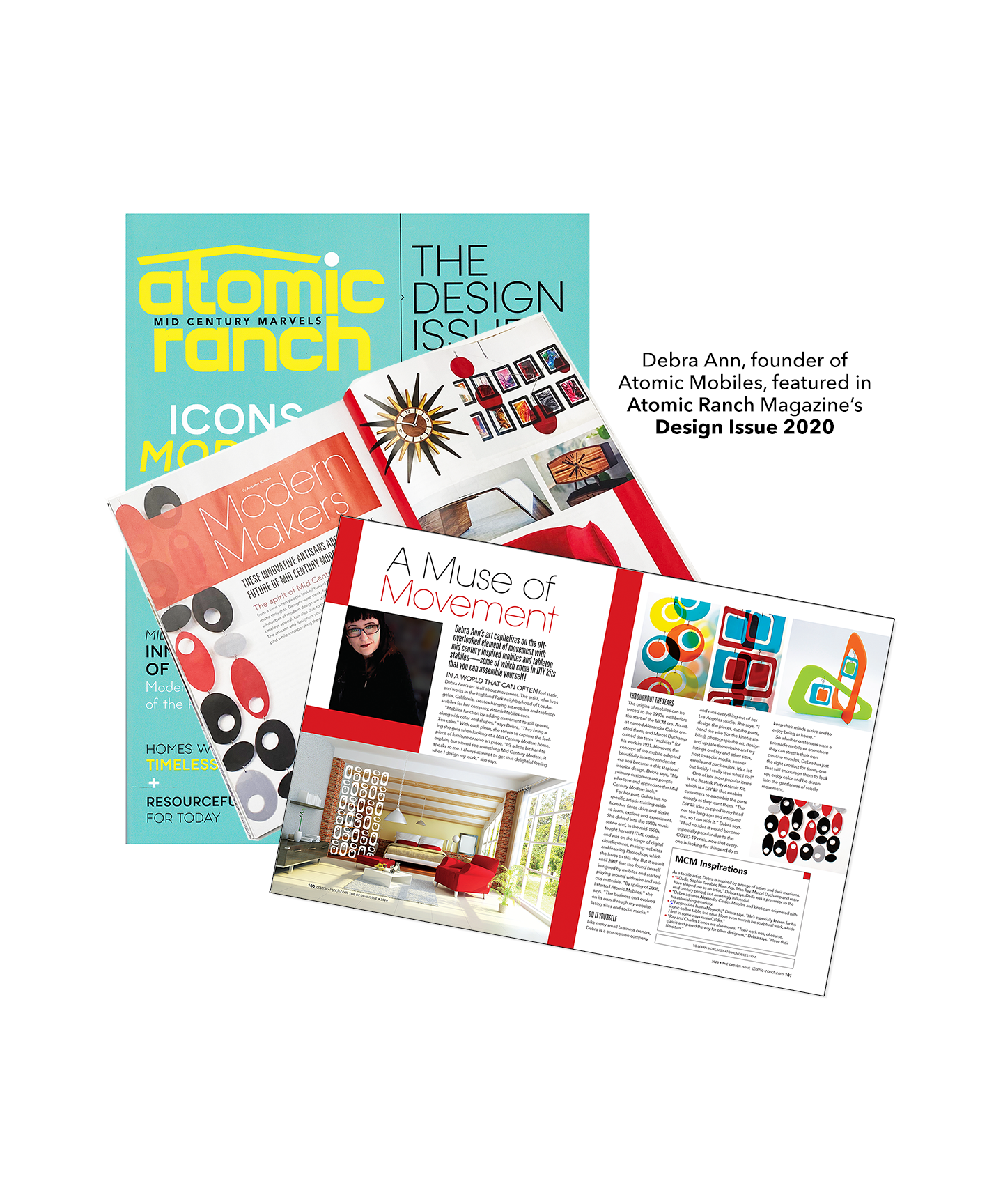 Featured In Atomic Ranch Magazine
Bold Color & Mid Century Style
Made in the USA. Each piece is high quality handmade to order by Debra Ann.
Her work has been commissioned for Benjamin Moore, Kate Spade, Alice + Olivia, and featured in Atomic Ranch Magazine, Modernism Week in Palm Springs, and shipped to clients worldwide.
Atomic Mobiles are Made in the USA
... with high quality materials that are manufactured in the USA and made with care in California.
You are assured a beautiful art piece and years of enjoyment.